Dreaming of renovating your basement? How would you know when it's the ideal opportunity for a basement renovation?
A basement renovation project is one of the smartest investments in your property, according to Remodeling Magazine cost vs. value report.  This study found that people recover an average of 70.$% of the investment in the project.
You have questions.  How much will it cost?  When should you do it?  How will you find a reliable contractor?  What do you want to do with your basement?
Library
Wine Cellar
Poker Room
Basement Bar
Apartment / Rental Property
Home Theater
Home Office
Home Spa
Family Living Room
Rec / Play Room
Home Gym
Extra Bedroom
[before-after]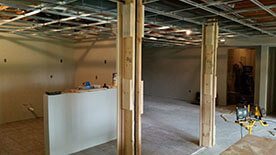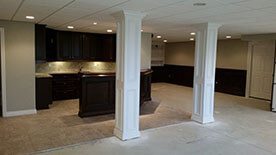 [/before-after]
[before-after]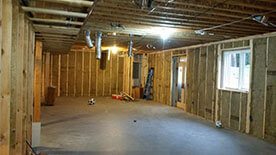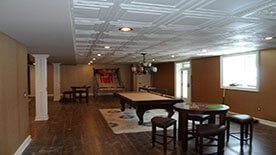 [/before-after]
[before-after]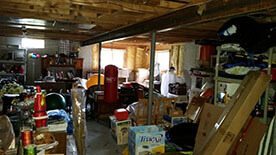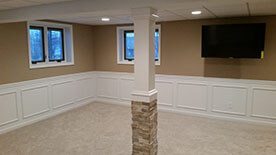 [/before-after]
Whether recovering from water damage, preparing to sell your home, or just need more space, we can help you make your dream basement a reality. With our 3-D renderings of the project, you are guaranteed to love the end result. Call us today for a free, no-obligation estimate of your project.